The Unnamed Movie Podcast [Episode 35 - The Lives of Others]

This week our fearless hosts attempt to understand the socialist Germay while trying not t be heard by the Stasi.
Show Notes
What We Watched
[00:01:00] Andrew: Ponyo on the Cliff, Labyrinth, The Usual Suspects, The Informers, Say Anything…
[00:05:43] Douglas: Amadeus, All the Boys Love Mandy Lane, A Christmas Carol, 2012
[00:12:20] Damion: Black Dynamite, Cloudy with a Chance of Meatballs, Super Troopers, M, Smallville
News
Editors hired to chop up Wolfman [00:19:31]
Universal sued for Fourth Kind Marketing [00:21:26]
Monopoly plot revealed [00:25:37]
Marc Webb/Bennet Mitchell may be directing Moneyball? [00:28:30]
Digital Downloads getting special? [00:31:28]
Trailers
North Face [00:50:12]
Leaves of Grass [00:53:11]
Crazy Heart [00:58:29]
Review: The Lives of Others [01:06:35]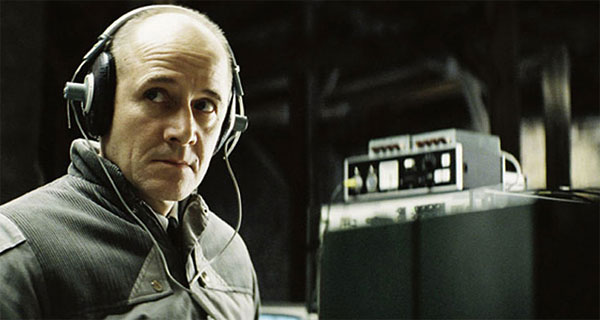 Correction
North Face's director (Phillip Stolzl) did not direct The Lives of Others (which was directed by Florian Henckel von Donnersmarck)
Additional Notes
10 Great Films That Prove Slow Isn't Always Boring
Warner Bros. launch DVD2Blu campaign.
Once again I'd like to thank all you for listening and feel free to leave me any feedback in the comments or via email at unnamed[AT]gmanreviews[DOT]com.  You can subscribe to the podcast via the RSS, The Podcast Alley or iTunes.  We broadcast the podcast live on ustream every Wednesday night at 9PM EST, feel free to tune in and chat with us live there.
The Unnamed Movie Podcast [Episode 35 - The Lives of Others]
[ 1:33:46 ]
Play Now
|
Play in Popup
|
Download