The Unnamed Movie Podcast [Episode 30 - Trick r' Treat] [Guest: Jack Giroux from TheFilmStage.com and AtomicPopcorn.net]
This week our hosts are joined by
Jack Giroux
from TheFilmStage.com and AtomicPopcorn.net to discuss the latest of the halloween genre that has found it's way on DVD, Trick R Treat.
Show Notes
Guest: Jack Giroux from
TheFilmStage.com
and
AtomicPopcorn.net
What We Watched
[00:01:38] Jack: Where the Wild Things Are, The Assassination of a High School President, Law Abiding Citizen [00:05:58] Damion: Saw, Last House on the Left, Midnight Meat Train, The Transporter Trilogy, Transformers: Revenge of the Fallen [00:16:46] Andrew: Drunken Master, Thief, Funny People, Traffic
News
Rumor: Ivan Reitman attached to direct Ghostbusters 3?
[00:26:31]
Ellen Page writes Stich n' Bitch
[00:32:03]
Retelling of the story of Moses... in 300 style???
[00:35:31]
Trailers
Toy Story 3
[00:41:29]
Me and Orson Welles
[00:49:30]
Uncertainty
[01:01:19]
Review:
Trick R Treat [01:08:24]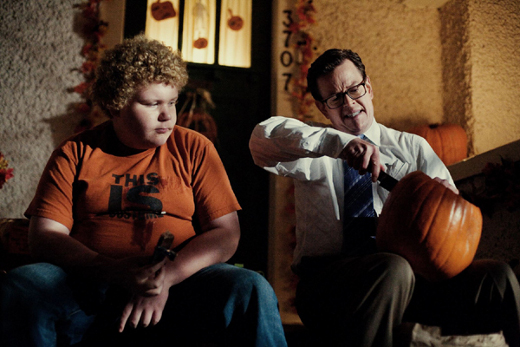 Additional Links
What I took Away from the Toy Story 3
Once again I'd like to thank all you for listening and feel free to leave me any feedback in the comments or via email at unnamed[AT]gmanreviews[DOT]com.  You can subscribe to the podcast via the
RSS
,
The Podcast Alley
or
iTunes
.  We broadcast the podcast live on
ustream
every Wednesday night at 10PM EST, feel free to tune in and chat with us live there.