Tweet Questions – Favourite Steven Soderbergh film?

The past week Steven Soderbergh's latest film, The Informant, was released in the USA and I can't wait to see it whenever the powers that be decide to allow me to.  So in turn I decided to ask twitter this week: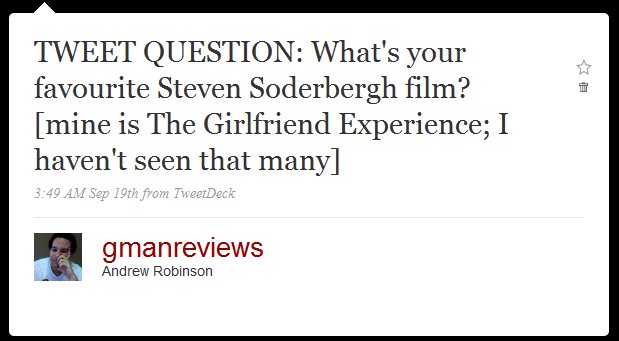 As usual I tend to randomly ask questions on my twitter you can follow me @gmanreviews and look out for whenever I ask stuff and you may get your twitter account featured here on the site.









As usual I'd like to thank everyone for participating, and keep watching out who knows.  Remember to sign up for twitter and follow me @gmanreviews.