Tweet Questions – Worst Tarantino Movie?

It's been a while since I've made a Tweet Question post.  So this week, to go with the US release of Inglorious Basterds, I asked: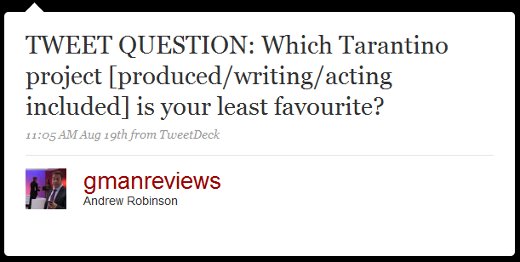 And here are your replies:






As always you can follow me on twitter @gmanreviews and look out for whenever I have a question.