The Unnamed Movie Podcast [Episode 20 - Max Manus]
So let me start by letting everyone know that we've been broadcasting but I haven't published the episodes recorded due to some bad recording.  So here is the first recording in the past four weeks that didn't turn out horrible.  There are some points in the recording where distortion occurs but the episode is still pretty listenable and I hope you guys enjoy it.

In the two episodes that I didn't release we had Alex Billington from FirstShowing.net and Jack Giroux from TheFilmStage.com
Keeping up to date:
Classic Film Marathon: Some Like it Hot [1959] [00:17:16]
News
Trailers
The Last Airbender [01:07:07]
2012 [01:17:34]
The Box [01:25:17]
Feature Review: Max Manus [2008] [01:34:02]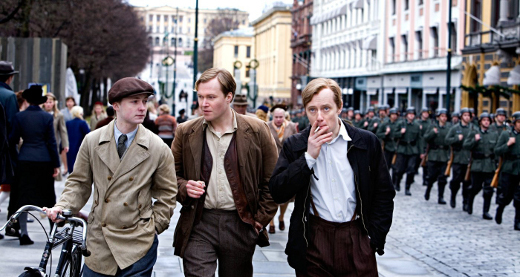 Extra Notes
Jamie Thomas Owes $80K per song for file sharing
Jack Black Poll on FilmJunk
Year One review at Spill.com
My Lovely By Surprise Review
Thanks for listening and make sure to subscribe to the show via RSS, iTunes or The Podcast Alley.  Please leave us a review/rating on any of those systems.  If you want to get in contact with us you can email us at unnamed[AT]gmanreviews[DOT]com or leave us a comment on the site.
The Unnamed Movie Podcast [Episode 20 - Max Manus]
[ 1:55:49 ]
Play Now
|
Play in Popup
|
Download