Trailers of the Week [Apr 19]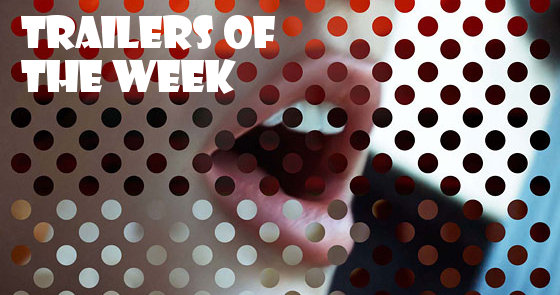 Antoher week and another set of brand spanking new trailers for us to enjoy.  This week my pick of the week goes to the debut trailer for Steven Soderbergh's newest movie starring famed porn star Sasha Grey, The Girlfriend Experience.

The Girlfriend Experience
Synopsis: GFE is five days in the life of an ultra high-end Manhattan call girl who thinks she has her life totally under control. She feels her future is secure because she runs her own business her own way, makes $2000 an hour, and has a devoted boyfriend who accepts her lifestyle. But when youre in the business of meeting people, you never know who youre going to meet
Harry Potter and the Half-Blood Prince – Trailer 4
Synopsis: He-Who-Must-Not-Be-Named is tightening his grip on both the Muggle and wizarding worlds and Hogwarts is no longer the safe haven it once was. Harry suspects that dangers may even lie within the castle, but Dumbledore is more intent upon preparing him for the final battle that he knows is fast approaching. Together they work to find the key to unlock He-Who-Must-Not-Be-Nameds defenses and, to this end, Dumbledore recruits his old friend and colleague, the well-connected and unsuspecting bon vivant Professor Horace Slughorn, whom he believes holds crucial information. Meanwhile, the students are under attack from a very different adversary as teenage hormones rage across the ramparts. As romance blossoms, one student remains aloof. He is determined to make his mark, albeit a dark one. Love is in the air, but tragedy lies ahead, and Hogwarts may never be the same again.
The Hurt Locker – Trailer 2
Synopsis: An intense portrayal of elite soldiers who have one of the most dangerous jobs in the world: disarming bombs in the heat of combat. When a new sergeant, James, takes over a highly trained bomb disposal team amidst violent conflict, he surprises his two subordinates, Sanborn and Eldridge, by recklessly plunging them into a deadly game of urban combat. James behaves as if he's indifferent to death. As the men struggle to control their wild new leader, the city explodes into chaos, and James' true character reveals itself in a way that will change each man forever.
Armored
Synopsis: A guard for an armored truck company is coerced by his veteran coworkers to steal a truck containing $10 million.
Others: Facing Ali