The News Roundup [Aug 15]

So I realize I'm a day late. Well I could give you all sorts of excuses, but that would amount to basically nothing, so let's get on with the show. Lots of news to cover this week and we can start out with…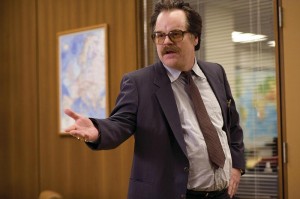 Phillip Seymour Hoffman to direct. He is one of the best character actors in recent days, and he won the Oscar for his role in Truman Capote in the film Capote. He has been working in the theatre apparently, where he starred in "Jack Goes Boating". The play is about two stoners who are in love. I don't know much other than that, but I am a believer in the PSH, love his acting and can easily see him as being a great drama/dark comedy director. Definitely looking forward to seeing more information in the future about this project.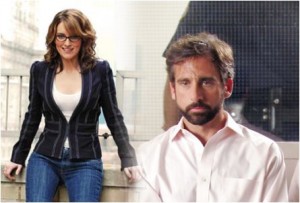 Steve Carell and Tina Fey in "Date Night". These two comedy giants are going to playing the lead roles in the new Shawn Levy directed film ["Date Night"]. The film is about a married couple who go out on a date one night attempting to keep things exciting in the relationship, and they end up somewhere they obviously did not as they end up on a unexpected adventure. This can go either way. As I've said before, not a big fan of a lot of Steve Carell's movies, and Tina Fey I adore. Will wait to pass judgement on this one until we hear some more about this project.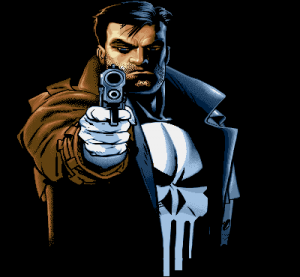 Punisher: War Zone will not be PG-13 [Rumour squashed]. The reboot of the Punisher franchise which is due for release December 5 of this year was rumoured to be cut down to a PG-13 version, after the huge success of "The Dark Knight" which was able to show us a dark tale and still remain PG-13. Personally, I'm looking at this movie right now as a guilty pleasure. I'm a big MARVEL fan, and love most of their stuff, especially a lot of their movie adaptations. But I was sold when I noticed that Dominic West ["McNulty" from "The Wire"] will be portraying the villain in the film, known as "Jigsaw". This one seems a lot more action oriented and has more of a comic book feel to it. I definitely don't have high expectations right now, but will be watching it anyways.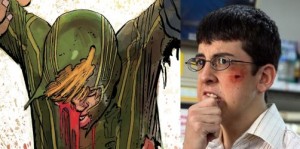 Kick-Ass begins casting. Matthew Vaughn [also directed "Layer Cake" and "Stardust"] has begun casting his newest film "Kick-Ass". It will be based on the graphic novel by the same name created by Mark Millar [also created "Wanted"]. It has been rumoured on the internet that "Superbad" star Christopher Mintz-Plasse will be casted as the lead role in the film. I actually finished reading the first issue of this book just yesterday, and I'm hyped for this film already. I loved everything about that issue and I totally see McLovin as the lead in this film as it is about a average ignored high school student, nerd-ish, who is not athletic or anything, and he decides that he will be a superhero, with no superpowers. It is something that will make you want to feel bad for the child and wonder what drives you to try something like that, and at the same time, makes you think about the idea of real life heroes.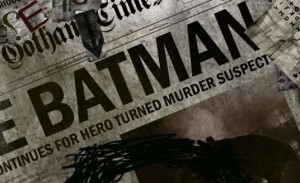 Fan created Dark Knight sequel poster looks awesome. So it surfaced on the net a fan created Dark Knight sequel poster. And if I didn't know any better I would believe it's true. This poster looks awesome and I hope it drives some inspiration into Mr. Christopher Nolan and makes him start to work on the sequel itself.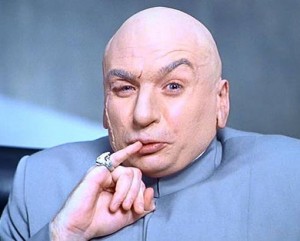 Mike Myers cast in Tarantino's Inglorious Bastards. Now as usual I am not allowed to question the judgment of the great Quentin Tarantino. But this just seems wrong in every way. Apparently this happens because of the unavailability of Adam Sandler, but I don't see Mike Myers as a substitute for Sandler. This also can make us start to think of the first re-write of the script is on the way since as everyone knows QT tends to write dialogue for the actor so that it works to their strengths, and since he envisioned Sandler, I'm sure he'll have to change a few things. Anyways, still waiting for this movie.
Brad Pitt was also signed on the film in the week gone.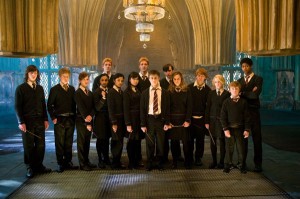 Harry Potter and the Half-Blood Prince pushed back to Summer 2009. The newest installment in the Harry Potter franchise was slated for release this November, but Warner Brothers has decided to change that date to July 17, 2009. I'm not sure what to make of this bit of news, after seeing an amazing teaser trailer for the film it seems perfect and definitely keeping it dark [the way I like it]. The only way I understand this, is that summer crowds are usually bigger and therefore more of a profit possible for the studios. This of course makes wonderful business sense, but at the same time it only depresses me because it makes one less movie for me to look forward to this November. Ahh well, move on and hope for the best.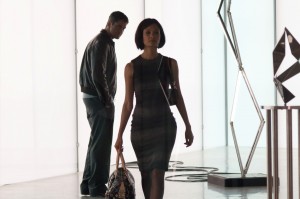 RockNRolla dropped from Warner Bros. distribution? Warner Brothers looks as if they no longer want to distribute the new Guy Ritchie film ["RockNRolla"]. And they are quoted saying the reason being that the movie is "too British". WTF!!! Guy Ritchie is British, he started out doing "Lock, Stock and Two Smoking Barrells" and "Snatch" which are both "very British". What did you really expect when you decide to pick up the next Guy Ritchie film which follows his first two films' style. Unless of course the only exposure they had of him was his most recent film [which I hated] "Revolver" which didn't have that English feel to it. And if that is true you still ask yourself why they agreed to distribute a Ritchie film after seeing that turd?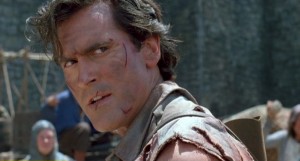 Bruce Campbell talks about Evil Dead 4. At Comic-Con this year Sam Raimi revealed that Evil Dead 4 was in the works. Bruce Campbell recently said that he has been discussing the fourth part with Raimi and I can't wait already. This is definitely one of my favourite Horror genre films, and it's implementation of comedy makes it perfect [since most horror films end up being unintentionally funny anyways]. Bruce says that Raimi has decided to integrate the age factor into the film when it happens. This is right now nowhere near to a done deal yet, but I'm sure internet buzz will get it greenlit and in theatres. [Get working all you internet people. NOW!!!!!!!!!!]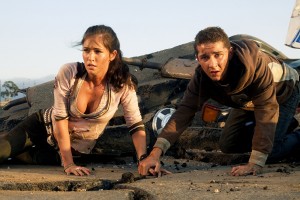 Shia LaBeouf returns to work on Transformers 2. Shia was in a car accident recently, and he injured his fingers which director Michael Bay said he would figure out a way to write into the script of the new Transformers film and shoot around it. They were said to have shut down production for a month to allow for Shia's injury to heal. This however, was not true and he is set to return to work yesterday, which means no real delays for the film. This is really BLAH in my mind, since I really don't care about this movie, but glad to hear that Shia isn't banged up that bad.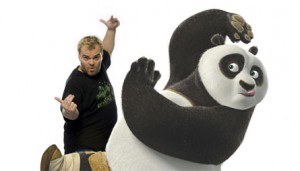 Kung Fu Panda 2 possibly. Dreamworks is looking into the possibility of a sequel to their last film, Kung Fu Panda. This was one my most enjoyable CG theatrical experiences this year and I can definitely see a sequel for this movie. But at the same time I'm not sure since I'm always timid to accept sequels when they are made due to profits and not because the story-teller felt that there is more to be said. However, it can easily make for more entertaining filmmaking, so bring it on.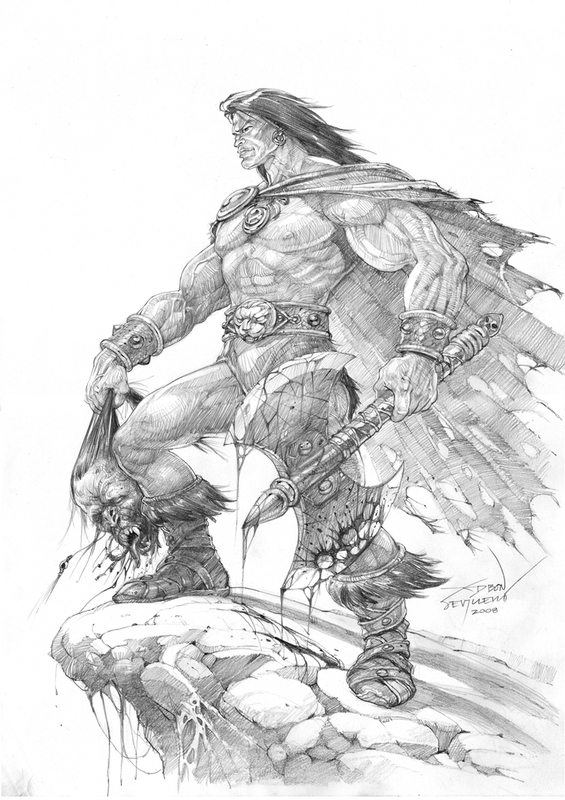 New Conan film in production, gets new writers. Dirk Blackman and Howard McCain have been contracted by Lionsgate to pen a new script for the $100Million Franchise reboot. This is a good thing, I'm looking more and more forward to these darker films which hold true to source material. With the success of films like "Iron Man", "The Incredible Hulk", "Sin City", "The Dark Knight" where the film stays close to its source material Hollywood is starting to catch on that all they need to do is stick to the script. Just don't fuck it up people.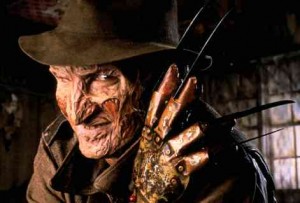 [Rumour] Billy Bob Thorton as Freddy Krueger. This rumour started with Robert Englund saying that had no problem with Hollywood remaking the Nightmare on Elm Street franchise. Also saying that Billy Bob Thorton was being considered for the role of Freddy. I remember being three years old and watching this movie with my father and my older brother, my mother was there but she was under the sheets as usual. And I love this movie soo much, don't know how Thorton will do but in my mind, I can easily picture him in a red + black hooped shirt and the claws on his hand. Awaiting more information as usual.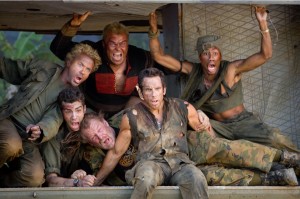 Tropic Thunder takes on the handicapped, and the un-handicapped are not happy. This weekend Tropic Thunder, the new Ben Stiller film, was released in America. Disabilities groups were apparently not happy with the film and how much it used the word "retard". Claiming that it is offensive and demanding for a boycott of the film if Stiller won't recut the film to edit out that element of the film. Also [if you've seen the redband trailer] they were not pleased with the faux trailer for "Simple Jack" that was a film about a mentally-handicapped person played by Ben Stiller's character, Tugg Speedman. I have to agree with FilmSchoolRejects writer Neil Miller in his editorial column for CNN on the topic completely. Grow a brain and learn how to comprehend the entire situation. The movie isn't a set of clips, it is more than that, you can't take it all out of context. It is made not to make fun of retarded people but actors who play retarded people just for the accolades that come with portraying such roles most of the time. I personally have not seen the film yet, but this is pretty much obvious from just the trailers you see on the net.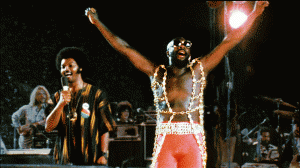 Isaac Hayes dies at age 65. This legendary musician passed away on August 10 of this year. He was found unconscious next to a running treadmill in his home. He was an Oscar winner for the theme song of Shaft in 1972. He also starred in numerous films and television shows, such as : "South Park", "Robin Hood : Men in Tights", "I'm Gonna Git You Sucka", "The Fresh Prince of Bel Air" and "Hustle & Flow". My condolences to the family and friends of Mr. Isaac Hayes.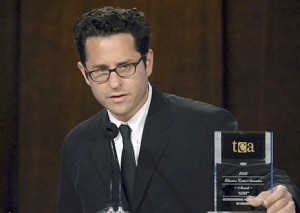 J. J. Abrams developing Earthquake film. J. J. Abrams is producing an Earthquake film. This is not a remake of the 1974 Earthquake film that starred Charlton Heston. There are no other real details to this story, it could be interesting, especially since his last film was the amazing Cloverfield, which I loved.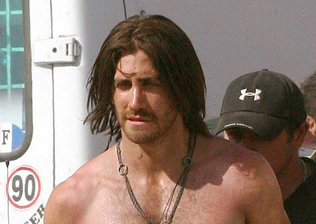 Jake Gyllenhaal as Prince of Persia. It was announced maybe a month or more back that Jake Gyllenhaal was signed to play the Prince of Persia in the film adaptation of the popular video game. This caused a huge amount of doubt all over the internet due to Jake's lack of backing as an action hero. Personally I wasn't sure what to think, I'm a huge fan of Gyllenhaal, he is an amazing actor and I love most of his movies, ever since I saw him in Donnie Darko. This week a photo was released of him on set for the film, and I can say, I'm sold. He looks the part for sure, and I have no reason to think that there will be a problem with him falling into the role being the amazing actor I know he is. Do you have any doubts yourself?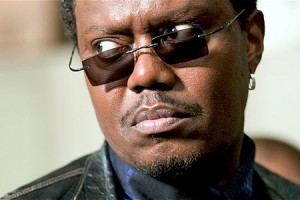 Bernie Mac dies at age 50. On Saturday, August 9 of this year Bernie Mac passed away. He was hospitalized a week before due to pneumonia, and over the week the condition had worsened. I was always a fan of his comedy, and most of the characters he played in movies [even if the movie overall sucked]. I loved his sitcom which I never liked that it was cancelled [regular FOX work]. We will miss him, and my thoughts are with his family and friends at this time.